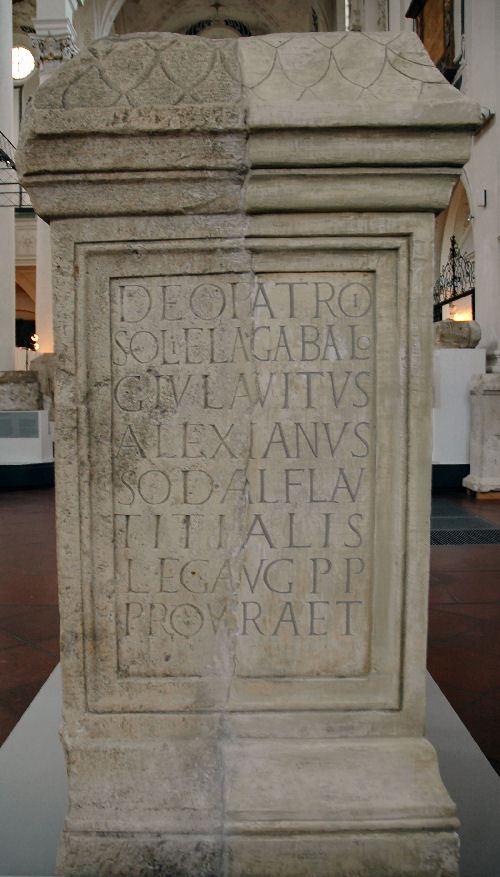 Description

Dedication to Elagabal (AE 1962, 229)

Details

DEO  PATRIO
SOLI  ELAGABALO
Gaivs  IVLivs  AVITVS
ALEXIANVS
SODALis  FLAVialis
TITIALIS
LEGatvs  AVGvsti  Pro  Praetore
PROVinciae  RAETiae

To the god of his fatherland,
the Sun Elagabal,
[has] Gaius Julius Avitus
Alexianus,
priest of the deified Flavian Titus,
imperial envoy with praetorian powers
of the province of Raetia [dedicated this]

Date

ca. 196 CE

Creator

Museum

Licence

Linked

Augusta Vindelicum (Augsburg), Elagabal, Julius Avitus Alexianus

Categories

Tags
High-resolution versions of our original photographs are available for purchase for you to use in printed publications or elsewhere. Contact us for further information. Be sure to make a note of the URL of the photos you are interested in. We do not sell these photos for profit, only to cover the maintenance costs of the website.