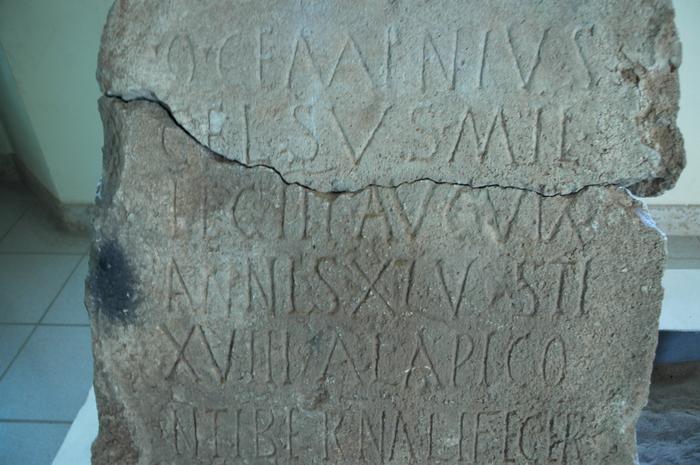 Description

Tombstone of Q. Geminius, Lepcis Magna

Details

Tombstone of Q. Geminius Celsus, soldier of the Third Legion Augusta, the military unit that was responsible for defending this sector of the Roman frontier.

Q. GEMINIVS
CELSVS MILes
LEGionis III AVGvstae VIXit
ANNIS XLV STIpendiorvm
XVIII ALAPI CO-
NTIBERNALI FECERvnt
Quintus Geminius
Celsus, soldier
of the Third legion Augusta, lived
45 years and served
18 years. His friends
of the Alapus platoon erected this.

Creator

Museum

Licence

Linked

Categories

Tags
High-resolution versions of our original photographs are available for purchase for you to use in printed publications or elsewhere. Contact us for further information. Be sure to make a note of the URL of the photos you are interested in. We do not sell these photos for profit, only to cover the maintenance costs of the website.