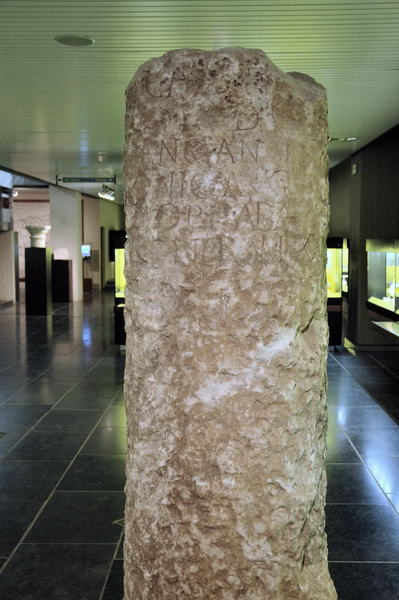 Description

Milestone, found in Binche

Details

IMP CAES T
AELIO HAD-
RIANO AN-
TONINO AUG
PIO P.P. A BA-
GAC NER M.P. XXII

To emperor Caesar Titus Aelius Hadrianus Antoninus Augustus Pius, Father of the Fatherland, to Bagacum of the Nervians, 22 miles.

Date

128 CE–138 CE

Creator

Museum

Licence

Linked

Categories

Tags
High-resolution versions of our original photographs are available for purchase for you to use in printed publications or elsewhere. Contact us for further information. Be sure to make a note of the URL of the photos you are interested in. We do not sell these photos for profit, only to cover the maintenance costs of the website.