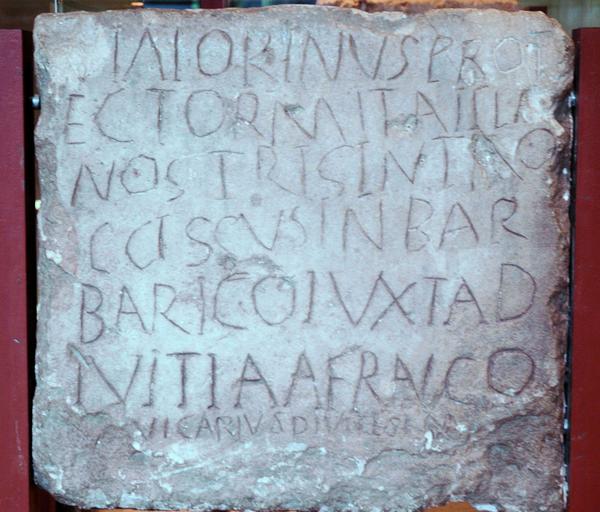 Description

Tombstone of Viatorinus (EDCS-01200112)

Details

VIATORINVS PROT-
ECTOR MILITAVIT AN-
NOS TRIGINTA O-
CCISVS IN BAR-
BARICO IVXTA D-
IVITIA A FRANCO
VICARIVS DIVITiEnSIvm POSvit

The protector Viatorinus served thirty years and was killed by a Frank in the country of the barbarians, near Divitia. The deputy commander of the Divitian garrison erected this monument.

Date

ca. 300 CE–ca. 415 CE

Inscriptionnr

EDCS-01200112

Creator

Museum

Licence

Linked

Categories

Tags
High-resolution versions of our original photographs are available for purchase for you to use in printed publications or elsewhere. Contact us for further information. Be sure to make a note of the URL of the photos you are interested in. We do not sell these photos for profit, only to cover the maintenance costs of the website.