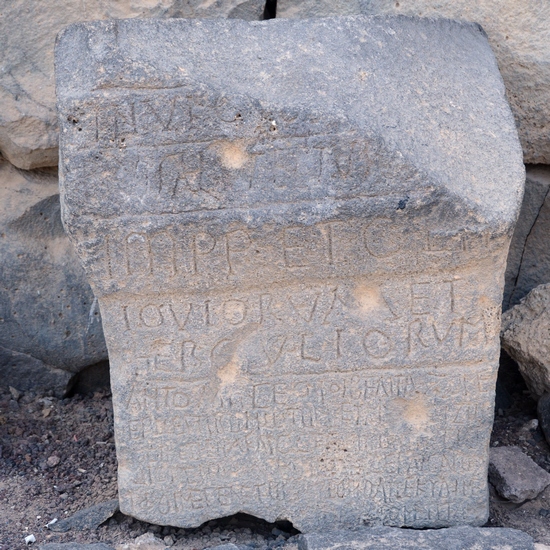 Description

Dedication to the Invincible Sun by Diocletian and Maximian (EDCS-24100186)

Details

I(ovi) Invic[to Soli]
pro salute [e]t vic[t(oriis)]
imp(eratorum) et C(a)es(arum)
Ioviorum et
Herculiorum

To Jupiter, the invincible sun,
for the health and conquests
by the emperors and caesars,
of the Iovians and
Herculians

The Greek text is not illegible but I was unable to understand it.

Date

ca. 300 CE

Inscriptionnr

EDCS-24100186

Creator

Licence

Linked

Categories

Tags
High-resolution versions of our original photographs are available for purchase for you to use in printed publications or elsewhere. Contact us for further information. Be sure to make a note of the URL of the photos you are interested in. We do not sell these photos for profit, only to cover the maintenance costs of the website.