This page is a fact file. It will be expanded to a normal article.
Nerva
Nerva: emperor of the Roman world (96-98).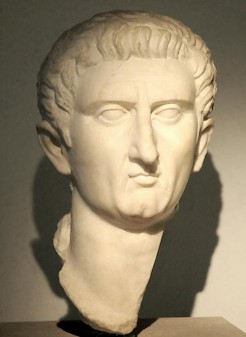 Names:
30 November 30: Marcus Cocceius Nerva
18 September 96: Imperator Nerva Caesar Augustus
97: Imperator Nerva Germanicus Caesar Augustus
27 (?) January 98: natural death
Successor of: Domitian
Relatives
father: Marcus Cocceius Nerva
mother: Sergia Plautilla
Early career
30 Born in Narnia
Prefect of the Latin festival
66 Praetor
90 Consul II (with Domitian)
93 Exile to Tarentum?
Main deeds
96 Made emperor after the death of Domitian; inauguration of the Forum Transitorium
97 Consul III (with Lucius Verginius Rufus III, who dies; Cornelius Tacitus is consul suffectus); lex agraria; rising of the praetorian guard, led by Casperius Aelianus; Nerva adopts Trajan as caesar
98 Consul IV (with Trajan II); death
Buildings: Inaugurated the Forum Transitorium
Succeeded by: Trajan