This page is a stub. It will be expanded to a full-fledged article.
Stylobate
Stylobate (Greek: στυλοβάτης): base for setting columns.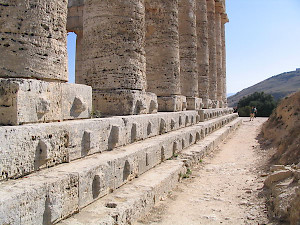 Greek temples were usually built on a low, stepped platform or crepis, which consisted of usually three levels. The top level was called the stylobate; the lower levels can be called the stereobates. To make the building look more harmonious, the stylobate was slightly curved ("curvature").