This page is a stub. It will be expanded to a full-fledged article.
Theodosian Dynasty
Q854070
Theodosian Dynasty: Roman imperial dynasty, ruling the empire from 378 until 457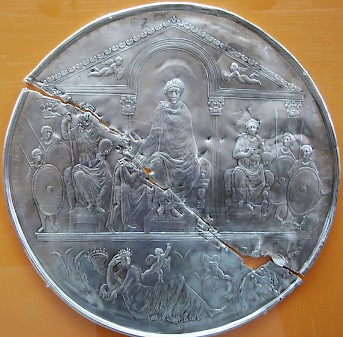 The dynasty was founded in 378 by Theodosius I, the son of a famous commander and a well-known general himself. After his death in 395, he was succeeded by his sons, who founded two dynastic lines, ruling the eastern and western parts of the Empire.
During the Theodosian Dynasty, the provinces of Britain and Gaul were lost, Constantinople became the most important city in the Roman Empire, Christianity became the most important religion, and within Christianity, the Nicene creed became established.
EAST
WEST