This page is a stub. It will be expanded to a full-fledged article.
Hostilian
Hostilian: emperor of the Roman world (r. 251).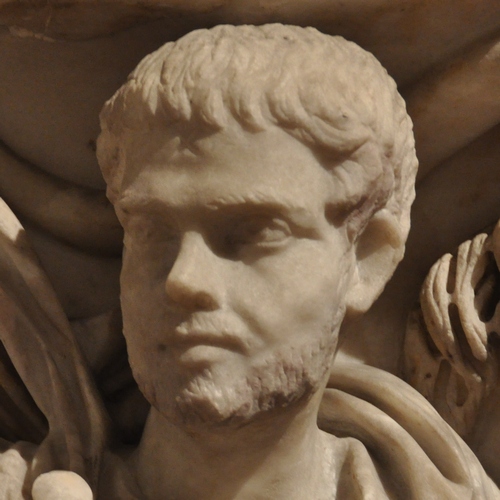 Names:
c.230-235: Gaius Valens Hostilianus
September 250: caesar; Princeps Iuventutis
June 251: Imperator Caesar Gaius Valens Hostilianus Messius Quintus Augustus
July 251: death of natural causes (plague)
Successor of: Decius
Relatives:
After the death of his father Decius and his elder brother Herennius Decius, Hostilianus was adopted by Trebonianus Gallus. He soon died of natural causes.