Coriovallum, modern Heerlen in the Netherlands, was a village near a stopping-place on the road between Tongeren and Cologne. There were also roads to Trier and Xanten.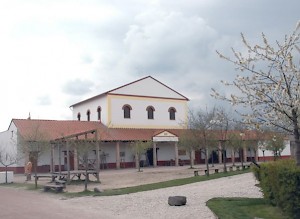 Coriovallum is well-known for the baths (or thermae), splendidly exhibited in the Thermenmuseum. (The largest visible ruin in the Netherlands.) The baths were built in about 40, rebuilt by soldiers of the Thirtieth Legion during the reign of Hadrian, and were in use until the fourth century. They have been rebuilt at the Archeon (in Alphen aan den Rijn). The design is almost identical to that of the baths in Xanten; the difference is that the thermae of Xanten are four times larger.
More than pubs and cafés in our own age, the bathhouse was the place to meet friends. Visitors were able to train their bodies on a field near the building or in the swimming pool, or could use the cold, tepid, and warm baths, or enjoy the sauna, the restaurant or the library. The combination of bathhouse, library and restaurant may surprise us, but the Romans were accustomed to it. If they wanted to say that someone was illiterate, they said he could not swim.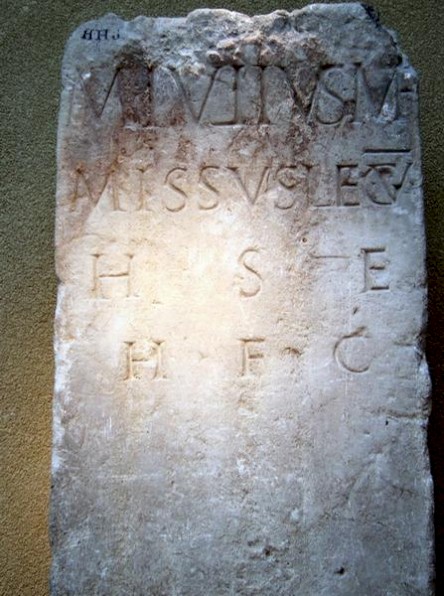 The bathhouse was connected to an aqueduct and a sewer system. It is difficult to evaluate their effects. The presence of clean water and the washing down of dirt were no doubt very positive, but on the other hand, the thermae were visited by both healthy and ill people at the same time. These buildings must have been sources of illness. In Rome, we know of various kinds of infections, and the situation in Germania Inferior cannot have been very different.
The walls of Heerlen's Sint-Pancratiuskerk contain ancient Roman stones. Forty-six kilns have been identified; the town must have been an important center for the production of pottery, pottery, which can be explained from the presence of useful, white clay, which remained delightfully white after heating.