This page is a stub. It will be expanded to a full-fledged article.
Turnacum (Tournai)
Q8859347
Turnacum: Roman town, later capital of the Menapii, Tournai in modern Belgium.
Turnacum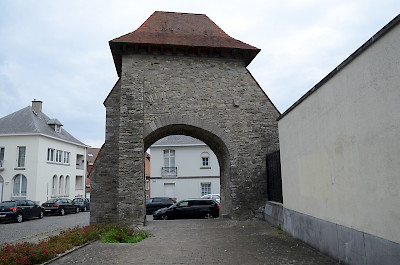 After the Roman conquest, the main settlement of the Menapii was a hilltop fort, Castellum Menapiorum ("castle of the Menapii", modern Cassel). In the third century, it suffered much from Germanic attacks and the Roman government transferred its residence to Tournai. Although not situated on a safe hilltop, it was close to the river Scheldt (Scaldis) and had a prosperous economy. Part of the city wall survives.
When the Franks took over in the fifth century, king Childeric made Tournai his capital. His tomb, discovered in 1653 and stolen in 1831, was just outside the city, close to a church, built by Brixius of Tours (and now named after this bishop). In the Middle Ages, Tournai was to remain one of the most important European cities.