Thermopylae (Θερμοπύλαι; "Hot Gates"): small pass in Greece, site of several battles.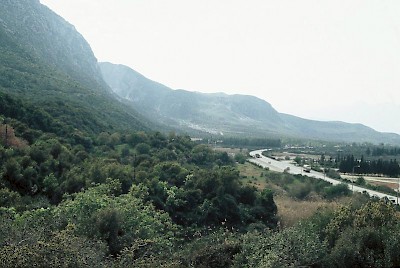 The Syrian War became inevitable when the Roman general Titus Quinctius Flamininus, after defeating king Philip V of Macedonia, decided to leave the Greek cities "free and autonomous", a gesture that created a power vacuum that was, as all the world knew and the Romans must have been hoping for, too tempting for the Seleucid king Antiochus III to resist.
And indeed: in 192, he allowed himself to be invited to Greece by the Aetolians. Seleucid armies overran Euboea and parts of Thessaly, but soon discovered that the Romans were ready strike in the theater of war they had selected to meet Antiochus.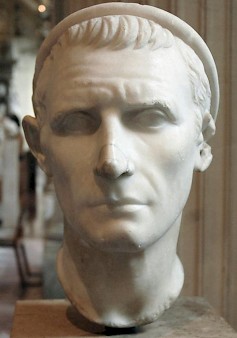 In 191, the Seleucid king tried to defend Thermopylae against the legions, led by Manius Acilius Glabrio; when a division of the Romans, commanded by Marcus Porcius Cato, used the mountain path, Antiochus decided to retreat. Greece was evacuated, and Rome had - after Carthage and Macedonia - humiliated another Hellenistic superpower.
The story is told by Appian of Alexandrianote[Appian, Syrian War 18-20.] and Livy.note[Livy, History of Rome since its Foundation 36.15-19.]