This page is a stub. It will be expanded to a full-fledged article.
Propylaea
Propylaea (Greek: Προπύλαια): monumental gateway to an ancient sanctuary.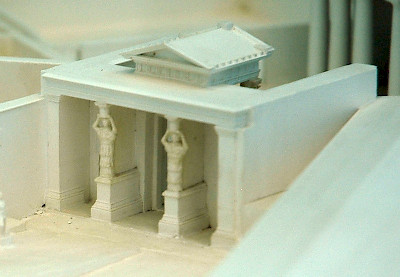 In the ancient world, sanctuaries were usually surrounded by a wall (Greek: peribolos) or another border that indicated where the sacred space (Greek: temenos) began. It was only logical that the gate though which the visitor passed from the profane to the sacred, became a monumental building. The most famous of these propylaea were those that gave access to the Acropolis in Athens (437-432 BCE), but these monumental gates have been found everywhere.
Often, the access gates to a gymnasium or to the palace are called propylaea too.