Amioun (or Amyun): town in northern Lebanon, with some ancient rock tombs.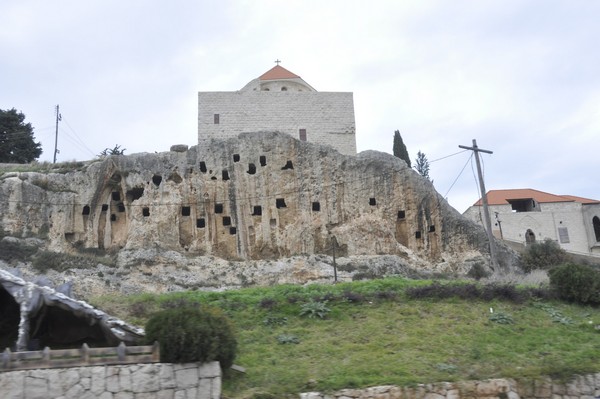 Situated some ten kilometers from the coast, Amioun (Amyun) dominates the Koura highland between the rivers Nahr Abu Ali and Nahr al-Jawaz. The town used to be the site of a Roman temple, which was later converted into a church, dedicated to Saint George. (The remains of the temple platform are still visible.)
The photo shows several rock tombs with square entrances, which appear to date from the Roman period, although some of them may be older and others may be younger. The modern building on top of it is the chapel of Mar Youhanna (Saint John).