Bsharre: town in northern Lebanon, site of an archaic tomb.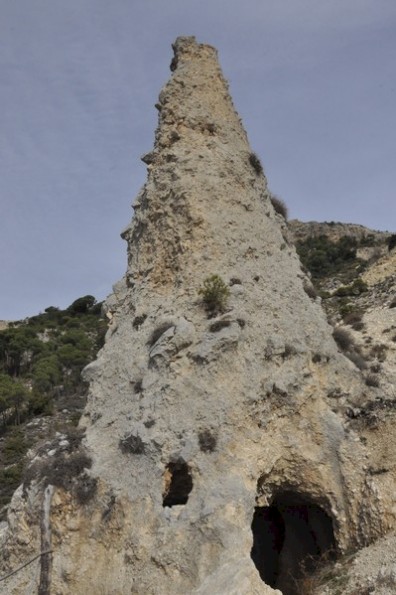 The modern town of Bsharre (Bcharré, Bsharri...) is at the head of the Qadisha valley in northern Lebanon, close to the source of the Nahr Abu Ali. This small stream empties itself into the Mediterranean Sea near Tripoli, and its valley constitutes a (difficult) route across the Lebanon Mountains. Coming from Tripoli, passing along Amioun and Bsharre, and crossing the mountain pass, a traveler would reach the Bekaa Valley somewhere north of Baalbek.
East of Bsharre, there's a Phoenician tomb. Originally, there must have been a conical rock at this place, but the creators of the tomb cut away its flanks and made the rock resemble a tall obelisk. There are four tombs in the chamber. There are no inscriptions in the monument, and we do not know who were buried over here, but it may date to the eighth century BCE.
Getting there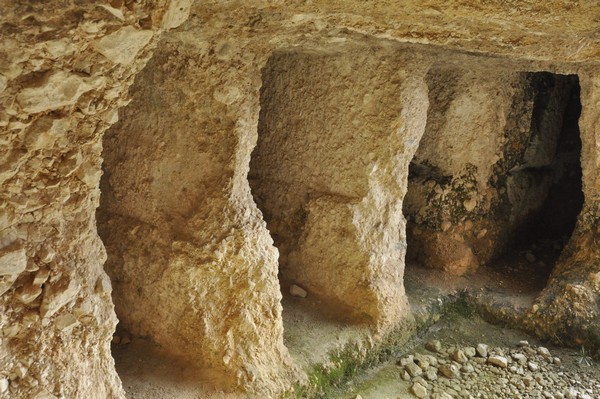 Bsharre is easy to reach. The monument is at the east end of the town, close to the museum dedicated to the Lebanese author Kahlil Gibran. From the parking place, there's a footpath leading up to a cave (dedicated to Notre-Dame de Lourdes) and, a bit higher, the Phoenician tomb.