Italica, archaeological zone
Q658893
Italica: Roman colony in western Andalusia, not far from Seville.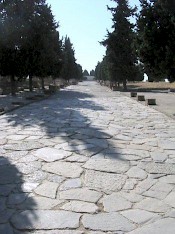 The site of Italica has for a substantial part been excavated. Among the oldest remains are the theater, which could accommodate about 3,000 people, and the Smaller Baths, which predate the rebuilding of the city by the emperor Hadrian. This part of the city, which may have been the quarter of the ordinary people, is now overbuilt by the village of Santiponce, and although the monuments above can be seen, the Hadrianic town is more important.
This quarter was, of course, built on the usual gridiron map; a temple dedicated to the emperor Trajan, Hadrian's adoptive father, may have been in the center. The roads of this part of Italica were remarkably wide and often had porticoes along them, the foundations of which have been found.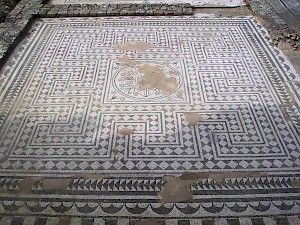 The mansions of the Hadrianic quarter, however, are the main delight of a visit to Italica. The excavators named them after the mosaics that they found:
They must have been meant for the town's elite, because all houses had access to the city's water supply.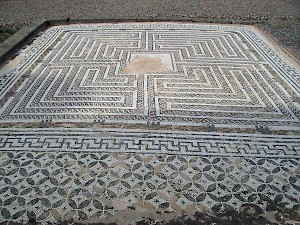 Common people would have used the public fountains, which were on every crossing. Italica's aqueduct also dates back to the age of the emperor Hadrian. The "castellum", where the waters were divided (one third for the bathhouses, one third for the public fountains, one third for the private houses), is on the hill west of the town.
Other buildings included: