Taucheira: Greek port in the Cyrenaica, also known as Arsinoe.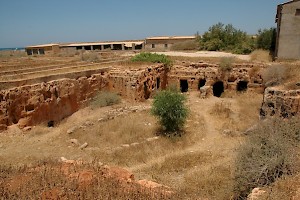 To the east of Taucheira, directly in front of the northeastern gate to be precise, there were stone quarries where the characteristic, reddish limestone of Taucheira was found. They cannot be dated.
It was quite easy to convert these holes into cemeteries, and many tombs have been indeed found.