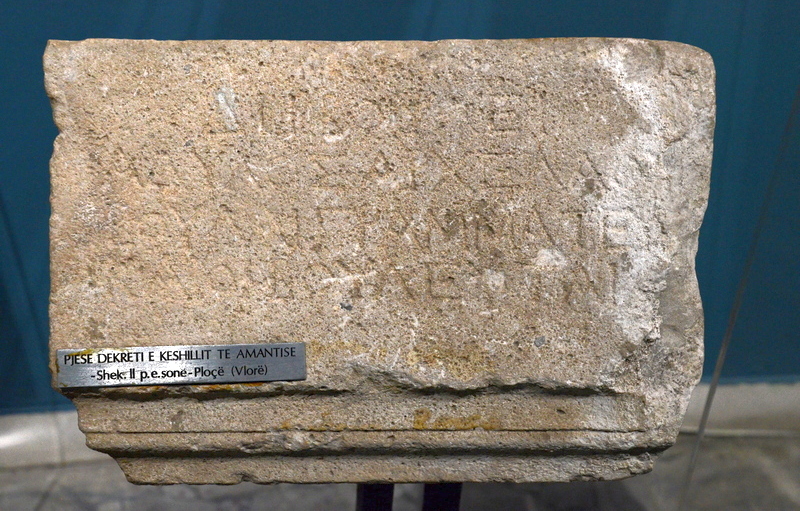 Description

Amantia, Decree

Details

Διὶ Βουλεῖ
Ἀδύλος Ἀρχελάο[υ]
βουλᾶι γραμματεὺ[ς]

To Zeus Bouleos
[Dedicated by] Adulus, son of Archelaus,
secretary of the Council.

Date

ca. 200 BCE–ca. 100 BCE

Inscriptionnr

Cabanes, L'Épire 562,38 (Greek)

Creator

Museum

Licence

Linked

Categories

Tags
We share high-resolution versions of our original photographs. Contact us for further information and be sure to make a note of the URL of the photos you are interested in.