Andesina, Inscription "somno iussus"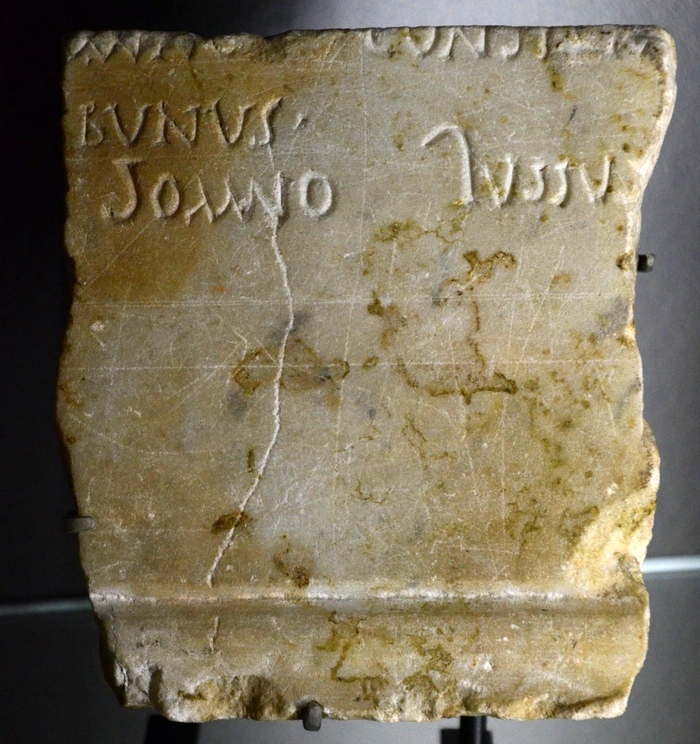 Description

Andesina, Inscription "somno iussus"

Details

[Deo Apollini]
[Gra]nno Consi[n]ius...
... [tri]bunus ...
somno iussus

Note

There is no evidence that this dedication was made to Apollo. The nearby sanctuary had a Dionysiac decoration.

Date

ca. 200 CE–ca. 300 CE

Inscriptionnr

EDCS-13303298

Creator

Museum

Licence

Linked

Categories

Tags
High-resolution versions of our original photographs are available for purchase for you to use in printed publications or elsewhere. Contact us for further information. Be sure to make a note of the URL of the photos you are interested in. We do not sell these photos for profit, only to cover the maintenance costs of the website.