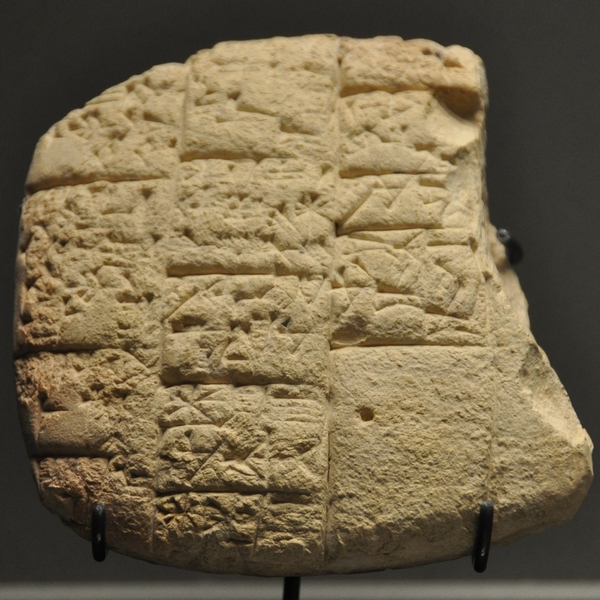 Description

Tablet from Girsu with a fragment of a Sumerian Creation Epic

Details

Translation:

Heaven dressed himself like a young hero.

Heaven and Earth exchanged cries.

In those days, the god Enki and his city Eridu did not yet exist.

The god Enlil did not yet live.

The splendor of the fields was covered in dust.

The flowers were covered in dust.

The days did not shine.

The new moons did not show themselves in the sky.

Date

ca. 2500 BCE–ca. 2250 BCE

Creator

Museum

Licence

Linked

Categories

Tags
High-resolution versions of our original photographs are available for purchase for you to use in printed publications or elsewhere. Contact us for further information. Be sure to make a note of the URL of the photos you are interested in. We do not sell these photos for profit, only to cover the maintenance costs of the website.