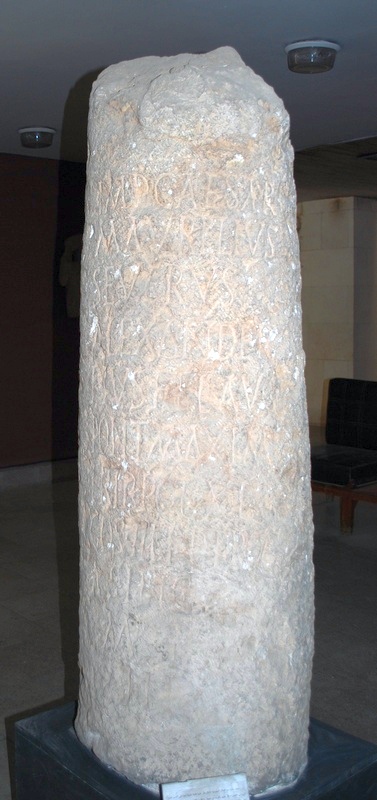 Description

Singara, Milestone

Details

Imp(erator) Caesar
M(arcus) Aurelius
Severus
Alexander
Pius [Fel(ix)] Aug(ustus)
pont(ifex) maxim(us)
trib(unicia) pot(estate) XI
co(n)s(ul) III [p(ater) p(atriae)] proc(onsul)
a Sing(ara)
m(ilia) p(assuum) III

Date

232 CE

Inscriptionnr

EDCS-13500283

Creator

Museum

Licence

Linked

Categories

Tags
High-resolution versions of our original photographs are available for purchase for you to use in printed publications or elsewhere. Contact us for further information. Be sure to make a note of the URL of the photos you are interested in. We do not sell these photos for profit, only to cover the maintenance costs of the website.