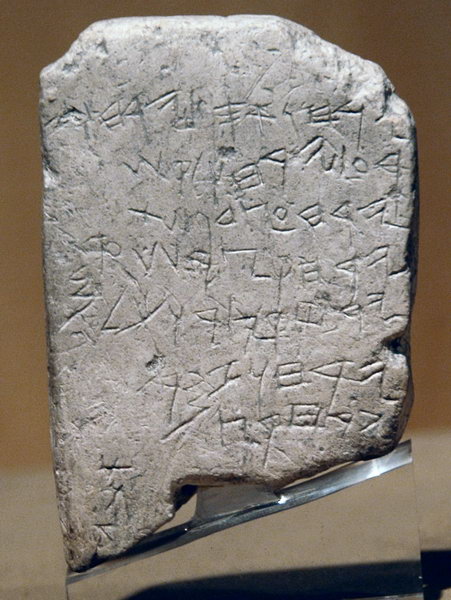 Description

The Gezer Calendar

Details

His two months are harvest
His two month are planting
His two months are late planting

His month is hoeing up of flax
His month is harvest of barley
His month is harvest and feasting

His two months are vine-tending
His month is summer fruit.

Translation by W.F. Albright

Date

ca. 900 BCE

Creator

Museum

Licence

Linked

Categories
High-resolution versions of our original photographs are available for purchase for you to use in printed publications or elsewhere. Contact us for further information. Be sure to make a note of the URL of the photos you are interested in. We do not sell these photos for profit, only to cover the maintenance costs of the website.