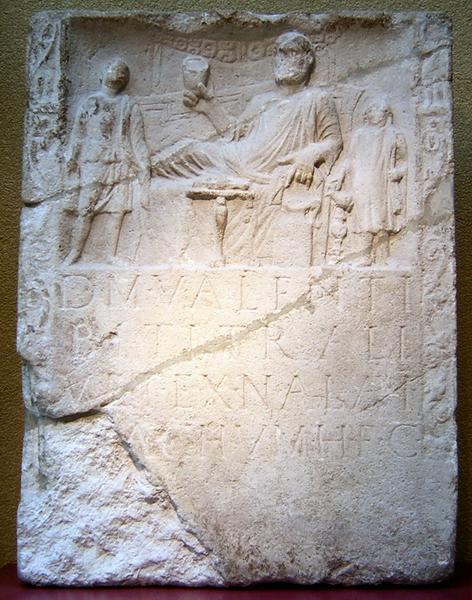 Description

Vechten, tomb of Valens (EDCS-11100908)

Details

D(is) M(anibus) Valenti
Bititrali
vet(erano) ex n(umero) ala(e) I
[Thr]achum h(eres) f(aciendum) c(uravit)

Date

ca. 40 CE–ca. 275 CE

Inscriptionnr

EDCS-11100908

Creator

Museum

Licence

Linked

Categories

Tags
High-resolution versions of our original photographs are available for purchase for you to use in printed publications or elsewhere. Contact us for further information. Be sure to make a note of the URL of the photos you are interested in. We do not sell these photos for profit, only to cover the maintenance costs of the website.