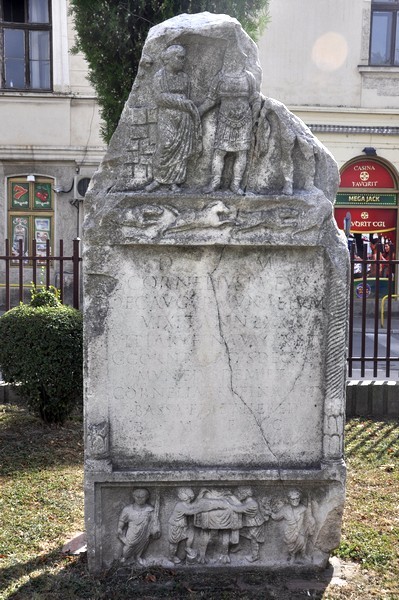 Description

Viminacium, Tombstone

Details

D(is) M(anibus)
C(aius) Cornelius Rufus
dec(urio) augur mun(icipii) Ael(i) Vim(inacii)
vixit ann(os) LXX
Ulpia Rufina uxor et
C(aius) Corn(elius) Pacatus dec(urio) fl(amen)
mun(icipii) eiusdem et
Corneliae Rufina et
Bassa fil(iae) et hered(es)
b(ene) m(erenti) f(aciendum) c(uraverunt)

Date

ca. 100 CE–ca. 230 CE

Inscriptionnr

EDCS-11201579

Creator

Museum

Licence

Linked

Categories

Tags
We share high-resolution versions of our original photographs. Contact us for further information and be sure to make a note of the URL of the photos you are interested in.