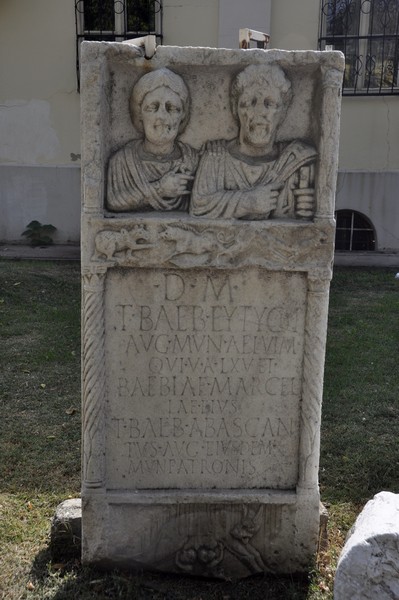 Description

Viminacium, Tombstone

Details

D(is) M(anibus)
T(ito) Baeb(io) Eutychi
Aug(ustali) mun(icipii) Ael(i) Vim(inaci)
qui v(ixit) a(nnos) LXV et
Baebiae Marcel/lae eius
T(itus) Baeb(ius) Abascan-
tus Aug(ustalis) eiusdem
mun(icipii) patronis

Date

ca. 150 CE–ca. 200 CE

Inscriptionnr

EDCS-54701316

Creator

Museum

Licence

Linked

Categories

Tags
High-resolution versions of our original photographs are available for purchase for you to use in printed publications or elsewhere. Contact us for further information. Be sure to make a note of the URL of the photos you are interested in. We do not sell these photos for profit, only to cover the maintenance costs of the website.