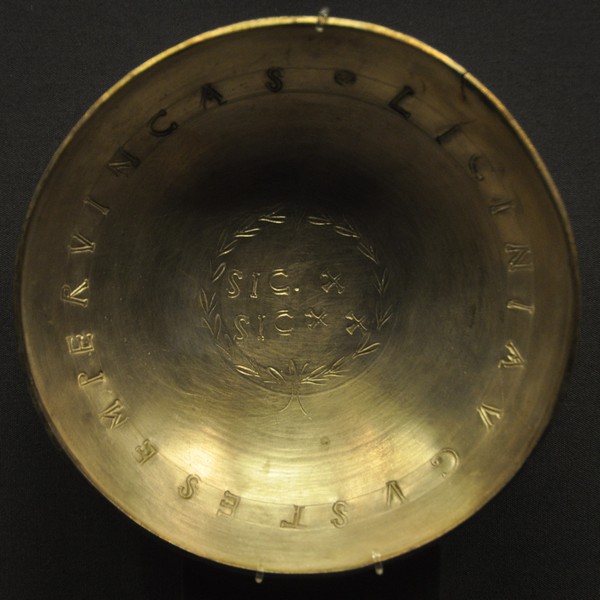 Description

Silver bowl of Licinius, commemorating his decenalia (EDCS-30200785)

Details

Licini Auguste semper vincas
Sic X sic XX

Licinius Augustus, may you always be victorious. May you reign for twenty years as you have reigned for ten.

Date

317 CE

Inscriptionnr

EDCS-30200785

Creator

Museum

Licence

Linked

Categories

Tags
High-resolution versions of our original photographs are available for purchase for you to use in printed publications or elsewhere. Contact us for further information. Be sure to make a note of the URL of the photos you are interested in. We do not sell these photos for profit, only to cover the maintenance costs of the website.