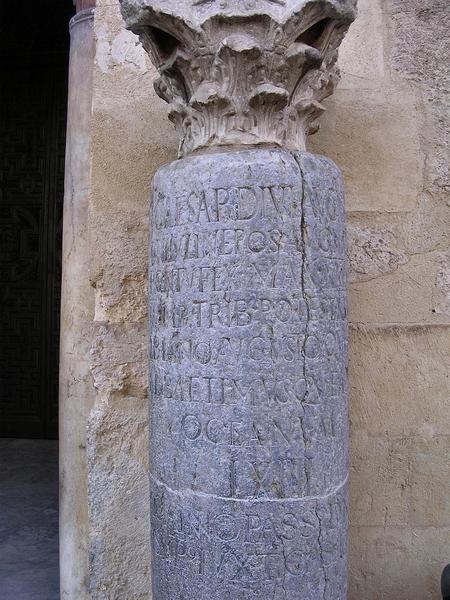 Description

Cordoba, milestone (EDCS-05600082)

Details

Ti(berius) Caesar divi Augusti f(ilius)

divi Iuli nepos Augustus

pontufex max[imus] co(n)s(ul)

V imp(erator) trib(unicia) potest(ate) XXXVII

ab Iano Augusto qui est

ad Baetem usque ad

Oceanum

LXIIII

Date

35 CE–36 CE

Inscriptionnr

EDCS-05600082

Creator

Licence

Linked

Categories

Tags
High-resolution versions of our original photographs are available for purchase for you to use in printed publications or elsewhere. Contact us for further information. Be sure to make a note of the URL of the photos you are interested in. We do not sell these photos for profit, only to cover the maintenance costs of the website.