Achaemenid Royal Inscriptions: collection of Old Persian cuneiform texts from the sixth, fifth, and fourth centuries BCE, left by the Achaemenid kings on their official monuments.
DSb, inscription on a brick from Susa
[Old Persian inscription on two brick. One of these bricks is complete. The text is identical to DSy.]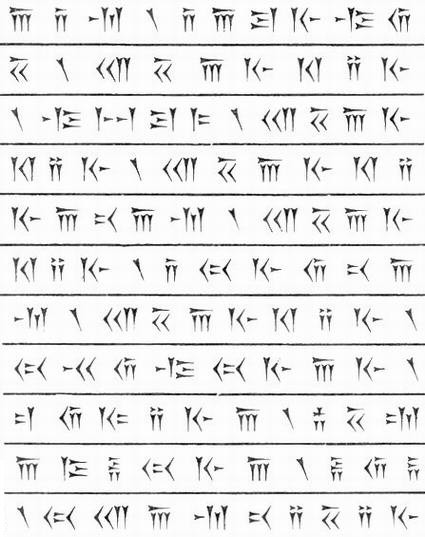 adam \ Dârayavau
š \ xšâyathiya
\ vazraka \ xšâya
thiya \ xšâyathi
yânâm \ xšâya
thiya \ dahyunâ
m \ xšâyathiya \
haruvahyâya \
bumiyâ \ Višt
âspahyâ \ puça
\ Haxâmanišiya
I am Darius, the great king, king of kings, king of all nations, king of the entire earth, the son of Hystaspes, an Achaemenid.
Literature
Pierre Lecoq, Les inscriptions de la Perse achéménide (1997 Paris)