This page is a stub. It will be expanded to a full-fledged article.
Attalus III Philometor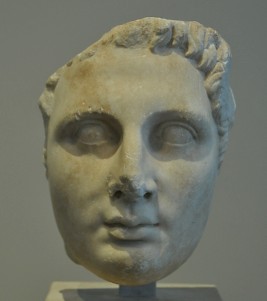 Successor of: Attalus II Philadelphos
Relatives
Main deeds
159: Death of Eumenes II Soter, who is succeeded by his brother Attalus II Philadelphus, because Attalus III is too young. His stepmother Stratonice adopts him as her son, and he accepts the surname

Philometor

, "the one who loves his mother"
153: Attalus III Philometor is appointed as successor by his uncle. The adoption is confirmed by the Senate.
Writes books on botanics, horticulture, and agriculture.
Believed to have poisoned people he held responsible for the death of his mother Stratonice and his wife Berenice.
138: Succeeds his uncle.
133: Dies young; leaves his kingdom to Rome under the condition that the city of Pergamon will be left free and autonomous. Tiberius Sempronius Gracchus uses the treasure to finance his land bill.
Succeeded by: Eumenes III (Aristonicus)