This page is a stub. It will be expanded to a full-fledged article.
Bahram VI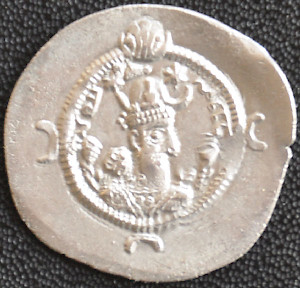 Main deeds:
Name: Bahram VI
Hero from the war against the Turks
Beginning of reign: 590
Revolted against Hormizd IV the Turk and marches to the west. Hormizd is executed; his son Khusrau succeeds him but seeks refuge in the Byzantine Empire.
591 A Byzantine army brings back Khusrau
Bahram escapes to the Turks, finds asylum in the Fergana valley, but is assassinated. His followers start to support another Parthian rebel, Bistam.
General Literature on Sasanian Persia
Touraj Daryaee, Sasanian Persia. The Rise and Fall of an Empire (2009)
Josef Wiesehöfer, Das antike Persien. Von 550 v. Chr. bis 650 n. Chr. (1994)