Cornelis de Bruijn (c.1652-1727) was a Dutch artist and traveler. He is best known for his drawings of the ruins of Persepolis, the first reliable pictures of these palaces to be accessible for western scholars. His other visits included the Ottoman Empire, Egypt, Jerusalem, Russia, and the East Indies.
The Holy Land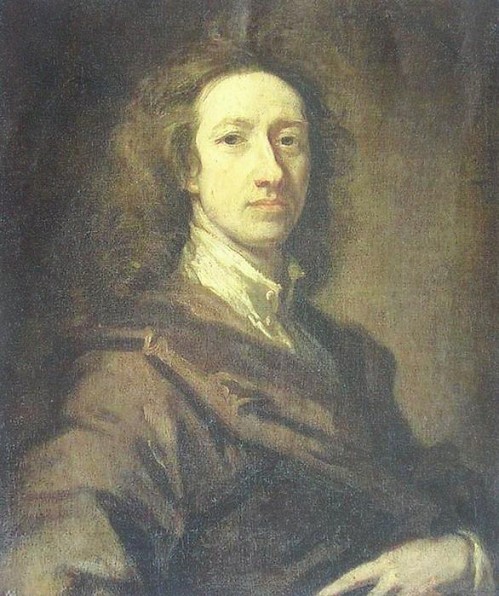 De Bruijn wanted to go to Jerusalem, which was, under normal circumstances, two days from the port of Jaffa. But when he had reached Ramla, halfway, he was ordered to stay where he was. An epidemic in Jerusalem made it irresponsible to continue. Almost three months later, he could finally proceed, and on 17 October, De Bruijn reached the holy city.
The Ottoman authorities did not allow private visits to the sacred places, but the Franciscan friars had a license to organize guided tours, and their groups were often accompanied by soldiers. Pilgrims were therefore able to see only what the Ottomans allowed them to, and De Bruijn -although no real pilgrim- was no exception. His account contains few surprises, but has several interesting illustrations and entertains by its commonsensical tone. De Bruijn was interested in the places he visited, was not unaffected by what he saw, but was not a very religious person. One wonders what he thought when he touched the skull of John the Baptist in the basilica of the Holy Sepulcher, because he knew that the skull of this very same saint was also venerated in Rome.)
Once in Jerusalem, De Bruijn joined the organized tours through the city and to Bethany and Bethlehem. These were all very normal trips. Yet, De Bruijn also left the city to go the Mount of Olives, where he prepared an unique panorama of Jerusalem. This was forbidden, but a bribed Franciscan friar gave him a signal when Ottoman soldiers approached, so that the artist could hide his drawing materials in a picnic basket. After four days, the first accurate drawing of the holy city that was to reach Europe was ready.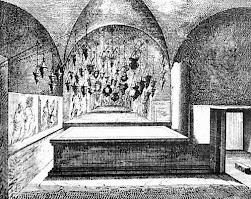 De Bruijn also made several drawings in the basilica of the Holy Sepulcher, which was built over both the site of Golgotha, where Jesus was crucified, and the tomb in which his body was buried. It took three days and nights of more or less continuous work. His drawings were, again, important for western scholars: there's a fine picture of the exterior, a remarkable drawing of the Rotunda, the square building (aediculum) in which the tomb itself could be found, and the sepulcher itself. Even today, these drawings are valuable, because the basilica was destroyed by fire in 1808, and without De Bruijn, we would not be able to reconstruct the original building, which was built in the fourth century by the Roman emperor Constantine the Great.
De Bruijn left Jerusalem on 16 November, and again stayed in Ramla for some time. Here, he celebrated Christmas, New Year, and Epiphany, and on 8 January 1682, he reached Jaffa, where he immediately boarded a ship. Next day, he arrived in Tripoli.