This page is a stub. It will be expanded to a full-fledged article.
Constans
Constans: emperor of the Roman world (r. 337-350).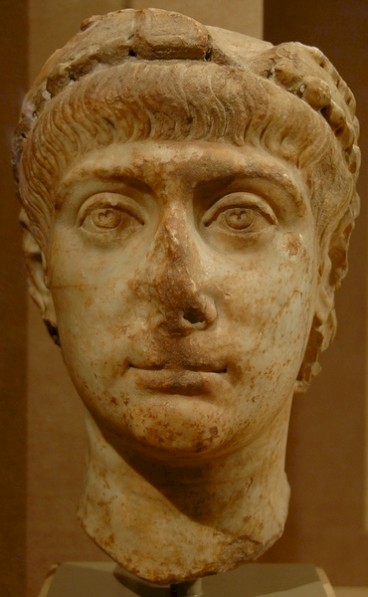 Names:
320 or 323: Flavius Constans
25 December 333: Flavius Constans Caesar
9 September 337: Flavius Claudius Constans Augustus
April 340: Flavius Claudius Constans Maximus Victor ac Triumphator Augustus
18 January 350: murdered by courtiers
Successor of: Constantine I the Great
Relatives:
Main deeds
335 Sent to Italy by Constantine I the Great
336? Engagement to Olympias, daughter of Ablabius, praetorian prefect
337 Succeeds his father as ruler in Italy; his brothers Constantinus II and Constantius II receive the west and the east
338 Meets the other rulers in Viminacium; victorious against the Sarmatians; accepts the titles Sarmaticus Maximus
Consul (with Constantius II)
340 War with his brother Constantinus II, who is defeated near Aquileia; accepts the title Maximus Victor ac Triumphator
341 War against the Franks in Gaul
342 Consul II (with Constantius II consul II) Frankish victory
343 Visits Britain
346 Consul III (with Constantius II consul III)
350 Insurrection of Magnentius; Constans killed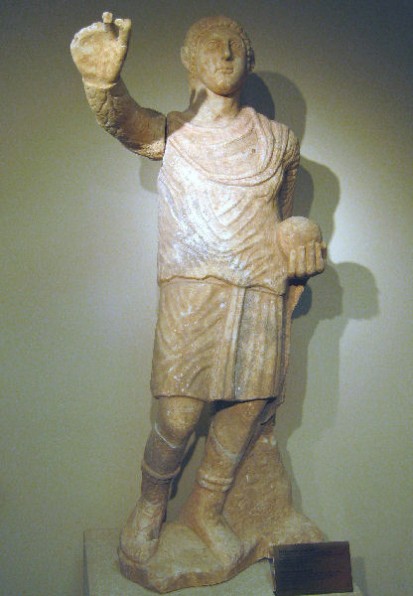 New legions: I Iulia Alpina; II Iulia Alpina; III Iulia Alpina.
Buildings:
Contemporary events:
Succeeded by: Magnentius
Links: