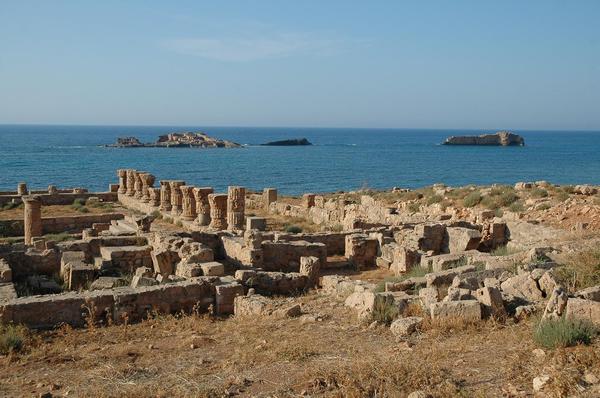 The Bathhouse was built during the reign of the emperor Hadrian (117-138). Probably, the court that is the core of the bathhouse is the peristyle of an older house: many Greek houses from the Hellenistic age were built around a garden-court (cf. the Villa of the Four Seasons Mosaic in Ptolemais and the Villa of Jason Magnus in Cyrene).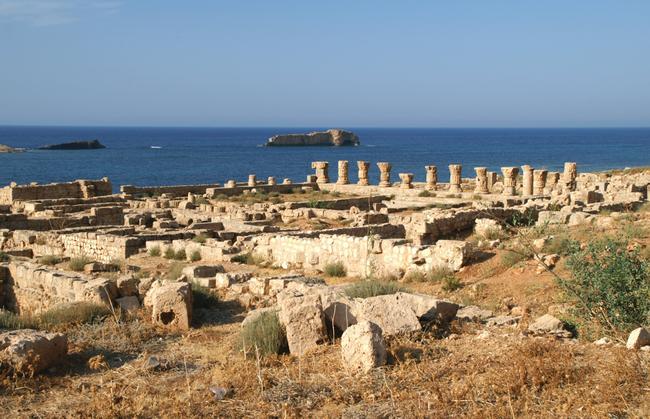 Today, you can still see the courtyard, which was once surrounded with Corinthian columns, and must have been used by people doing their athletic exercises (palaestra). Also visible are the real baths, which were still in use in the fourth century. The original entrance must have been to the north, where the main road of Apollonia used to be until, in 365, a large tidal wave destroyed much of the city. After that, the Baths were abandoned; it seems that people were living in the old monument.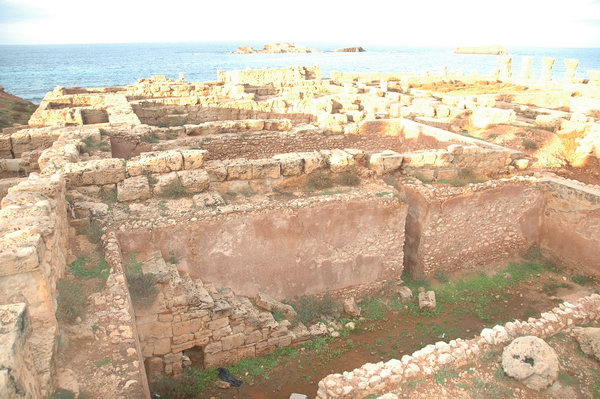 The last photo shows the rooms that were once used by the bathers. It is hard to establish which rooms were used for the cold, tepid, and warm water baths.