This page is a stub. It will be expanded to a full-fledged article.
Mactaris
Q3485394
Mactaris: Numidian-Punic-Roman city in western Africa, modern Makthar.
Mactaris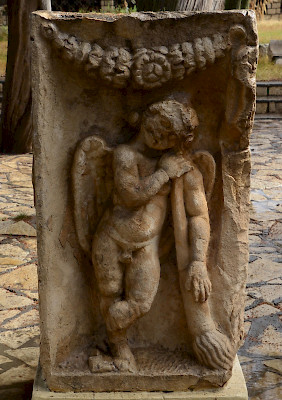 The presence of Libyan and Punic inscriptions proves that Mactaris already was a very substantial city before the arrival of the Romans. Chamber tombs ("dolmens") confirm this
116: Honorific arch for the emperor Trajan on the forum
Under Antoninus Pius (r.138-161) or Marcus Aurelius (r.161-180), the city receives the title of colonia
Among the ruins are an mphitheater, an office of the tax gatherers, the building of a club of young men (iuvenes), a bathhouse, churches, and an arch for an unidentified ruler
c.439-533/534: Vandal rule (there's a church from this age)
533/534: Byzantine rule.