This page is a stub. It will be expanded to a full-fledged article.
Thubursicum Numidarum
Q3426859
Thubursicum Numidarum: Roman city in Numidia, modern Khamissa.
Thubursicum Numidarum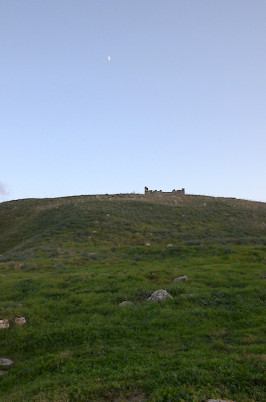 The name suggests that this was originally a Numidian hillfort.
Perhaps one of the towns that supported Tacfarinas.note[Tacitus, Annals 4.24.]
Early forum with basilica
Expansion: new urban center with baths, arch, temples, theater
In the east of the site is the Ain el-Youdi, a large pool with a sanctuary; the source of the river Medjerda, which flows to the east, to Bulla Regia, and empties itself in the Mediterranean Sea near Utica.
A Roman colonia before 270 CE
Repairs during the reign of Constantine the Great (Old Forum)
Seat of a bishopric; churches
c.369/370: New Forum
Visited at least twice by Augustine
c.430-533/534: Vandal domination of the region
533/534: Byzantine rule (fortress)
Seventh century: Arab conquest.
Ain el-Youdi