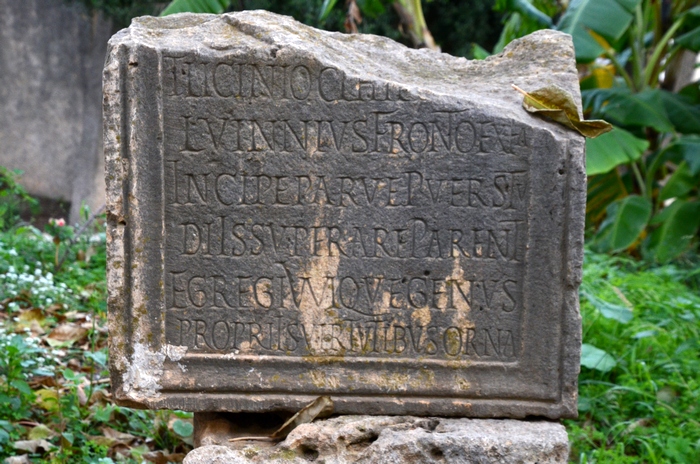 Description

Cherchell, Roman poem

Details

T(ito) Licinio Cl(ustumina?) Hie[rocleti]
L(ucius) Vinnius Fronto ex [t]a[b(ulario)]

incipe parve puer stu-
diis superare parent(em)
egregiumque genus
propriis virtutibus orna

Inscriptionnr

EDCS-16100372

Creator

Museum

Licence

Linked

Categories

Tags
We share high-resolution versions of our original photographs. Contact us for further information and be sure to make a note of the URL of the photos you are interested in.