Iol Caesarea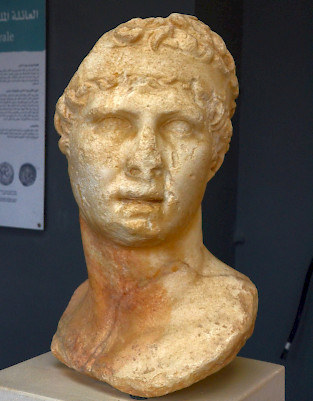 c.400 BCE: founded as a Phoenician colony in Numidia
Conquered by Jugurtha; residence of Bochus I and Bochus II
Capital of Juba II, Roman vassal king (r. 25 BCE - 23 CE), who later moved his residence to Volubilis in the far west. The city is renamed and reorganized (gridiron street plan) and becomes the residence of Ptolemy of Mauretania
40 CE: Roman annexation of Mauretania; capital of the Roman province Mauretania Caesariensis
44 CE: status of colonia
Theater, hippodrome, lighthouse, baths, amphitheater, forum, and so on
Birthplace of the emperor Macrinus (r.237-238)
Important Christian town
c.430-533/534: Vandal rule
533/534: Byzantine rule.
Seventh century: Arab conquest.