Rome, Forum, Comitium, Inscription "Urbs Aeterna"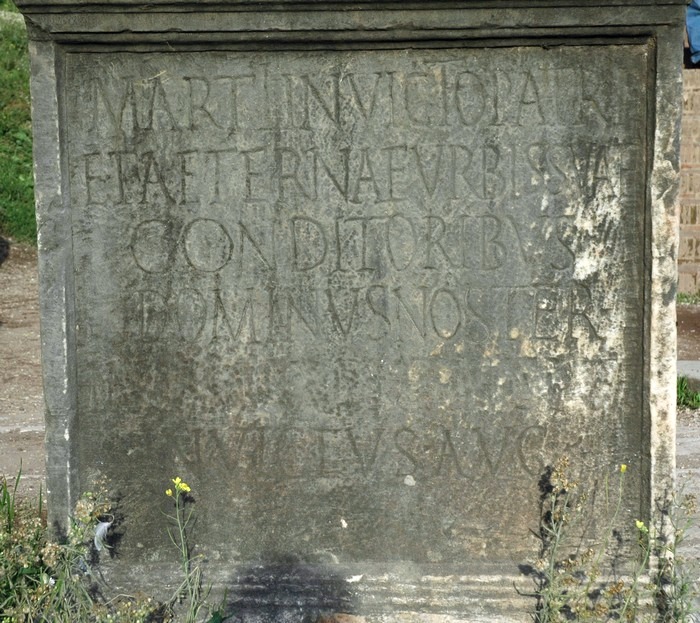 Description

Inscription from Rome, mentioning (in the second line) the eternal city (aeterna urbs) (EDCS-24100628)

Details

Marti Invicto Patri
et Aeternae urbis suae
conditoribus
dominus noster
[[Imp(erator) Maxent[iu]s P(ius) F(elix)]]
Invictus Aug(ustus)

Date

308 CE

Inscriptionnr

EDCS-24100628

Creator

Licence

Linked

Categories

Tags
High-resolution versions of our original photographs are available for purchase for you to use in printed publications or elsewhere. Contact us for further information. Be sure to make a note of the URL of the photos you are interested in. We do not sell these photos for profit, only to cover the maintenance costs of the website.