Legio I Illyricorum: one of the legions of the later Roman empire. Its name means "legion of the Illyrians".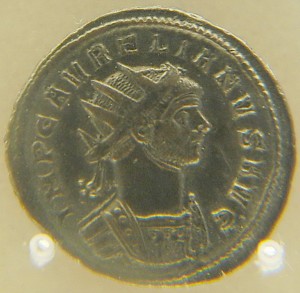 This legion was almost certainly founded by the emperor Aurelian, who came to power in 270. To create this new unit, the emperor must - to judge from the legion's name - have used soldiers from the legions of the Danube; they first saw action in 272 or 273, during Aurelian's march to the east to attack the Palmyrene Empire and depose the empress Zenobia. After that, they remained in the East as a non-oriental element that had no local ties and could be relied upon.
Their first base must have been Qasr el-Azraq in Jordan, where an inscription records construction works in which soldiers of I Illyricorum, I Italica, IIII Flavia, VII Claudia, and XI Claudia took part. Because it can be dated to 273, it incidentally helps to prove that the legion existed prior to the Palmyrene expedition and was not, as might have been possible, created after the Roman victory.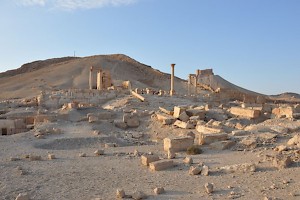 Another inscription, which can be dated to 293-305, proves that the emperors Diocletian and Galerius transferred the First legion of the Illyrians to the "Diocletianic Camp" in Palmyra, immediately west of the city, which served as its base. Barracks, the principia (HQs), the praetorium (commander's mansion), and the temple for the standards have been excavated. It was still in Palmyra when the text known as the Notitia Dignitatum (a list of magistracies and army units) was composed (c.400).
During the reign of Licinius, in 315-316, a subunit made up from soldiers of I Illyricorum and III Gallica, was active in Egypt. A comparable unit is known to have stayed at Syene, in southern Egypt, in 323. In both cases, the commander was an officer named Victorinus.