Acragas (Ἀκράγας): Greek town in southern Sicily, modern Agrigento.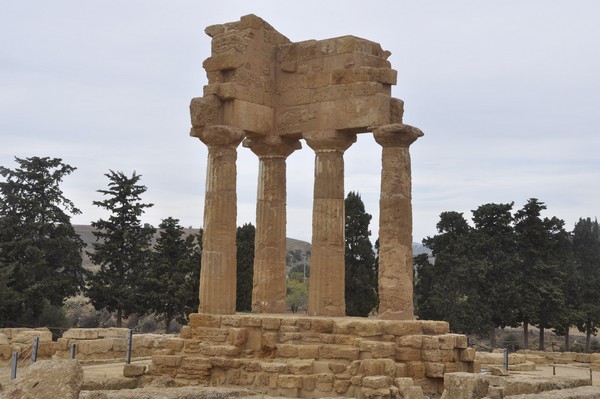 Acragas had two building phases: the sixth-fifth century, and the period between 340 and the First Punic War. The temples that attract so many tourists to Agrigento date back to the first period. The urban remains, a bit more to the north of the temples, date to the second period. The citadel was always in use, and is occupied by the modern city.
From east to west, a visitor will see:
The Temple of Hera (or Juno)
The so-called Temple of Concord
A Christian cemetery with a catacomb
The Temple of Heracles
The Temple of Zeus
The Sanctuary of the Chthonic Deities (also known as the Temple of Castor and Pollux) with a city gate and several other buildings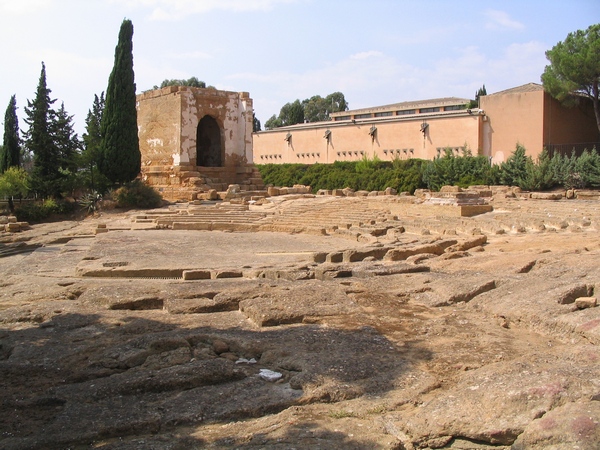 The area with the temples is known as the "valley of the temples". Between this series of sanctuaries and the modern city, are the ancient living quarters. We can still see that they were built on a Hippodamian Plan, with long blocks and parallel streets leading from north to south. There are no visible monuments, except for the Ecclesiasterion or Council Hall, next to the nice archaeological museum.