This page is a stub. It will be expanded to a full-fledged article.
Aquincum
Q623345
Aquincum: important Roman military base on the Danube, a bit north of modern Budapest.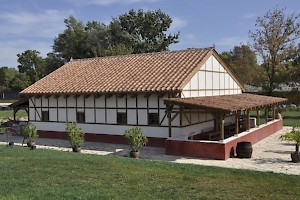 Originally a settlement of the tribe of the Aravisci, Aquincum became the residence of the governor (a proconsul) of the Roman province of Pannonia Inferior. The site consists of
a military base (since the reign of the emperor Trajan occupied by II Adiutrix),
a bridgehead across the Danube (Trans Aquincum),
auxiliary forts like Buda and Pest (ancient Contra Aquincum),
a civil settlement in the north,
and the palace of the proconsul.
In Late Antiquity, the Avars settled in Aquincum.