This page is a stub. It will be expanded to a full-fledged article.
Attica
Q9240699
Attica (Greek: Αττική): the central eastern part of mainland Greece, capital Athens.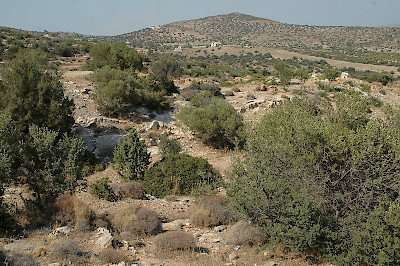 Attica is a big, triangle-shaped region. There are several rows of hills, which surround the central city, Athens. To the southwest, it is separated by the Megarid from the isthmus of Corinth; in the west and northwest, the Cithaeron and Parnes Mountains are the border with Boeotia, to the north is the island of Euboea, to the east and south is the Aegean Sea. The southeastern cape is called Sounion.
According to legend, the Athenian king Theseus united the towns of Attica.note[Strabo, Geography 9.1.20.] However that may be, the history of Attica and Athens are more or less the same. In the Roman age, "Attic" was considered to be one of the most original and best forms of being Greek, the other one being "Doric" (i.e., Spartan). Hence, the purity of Attic Greece was favorably compared with the excesses of Asianism.