Constantinople, Church of S. Polyeuktos
Church of Saint Polyeuktos: one of the Christian sanctuaries in ancient Constantinople.
The unimpressive remains of Constantinople's Church of Saint Polyeuctus were discovered when the great intersection of the Șehzadebași Caddesi and the Atatürk Bulvari was constructed.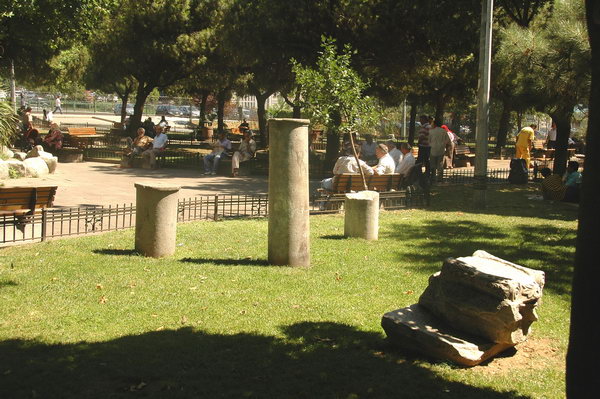 The church dates back to the final years of the reign of the emperor Justin, who died in 527, and was commissioned by princess Anicia Juliana. Just like the Aqueduct of Valens, the church was built in the valley between the Third and Fourth hills. Today, you can still see the ruins of the foundations - 52 m wide - and a lot of smaller remains in a nearby park.