Constantinople, Palace of Antiochus
Palace of Antiochus: mansion of a wealthy, fifth-century family in Constantinople.
The Palace of Antiochus, and the nearby Palace of Lausus, are not the most important monuments of ancient Constantinople. The builders were Byzantine aristocrats, living during the reigns of Arcadius (r.395-408) and Theodosius II (r.408-450).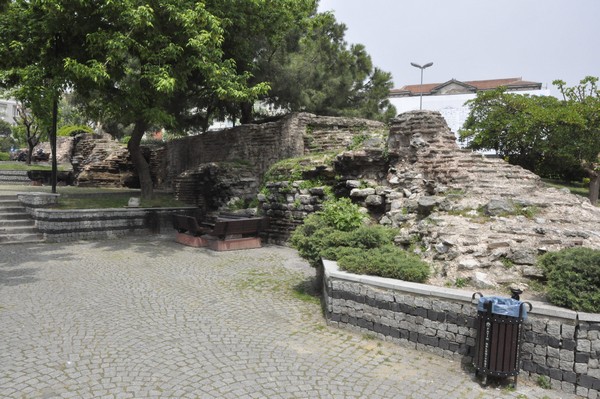 Antiochus lived in a hexagonal mansion, which was later converted into a church for Saint Euphemia, a martyr form Chalcedon, whose body had been transferred to this place. Her relics have later been transferred to the church of the patriarch of Constantinople. Of the palace itself, a poor ruin survives, next to an open air stage.