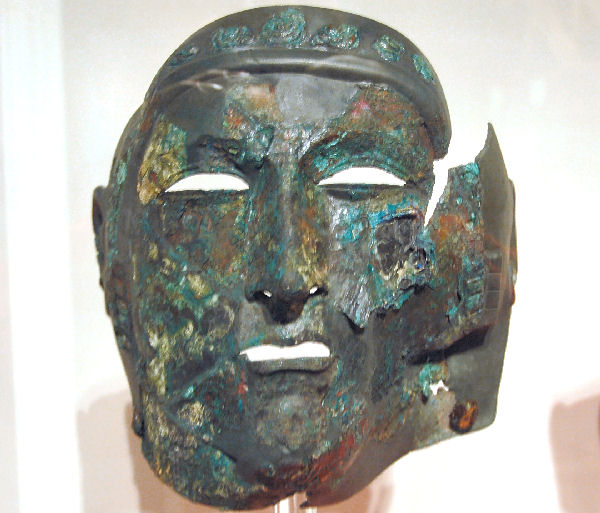 Durnomagus was first occupied by the Roman First Legion Germanica, which operated kilns during the reign of Tiberius (r.14-37), just south of modern Dormagen. A cemetery from this age has been identified as well. A fort was founded at the beginning of the reign of the Roman emperor Domitian (r.81-96). Built on a hill near the river Rhine and surrounded by a double ditch, fort Durnomagus was the home of a cavalry squadron from Noricum, about 500 soldiers. Some 1500 civilians may have been living outside the fort. In c.150, the wooden ramparts were replaced by a stone wall, measuring 185x165 meters. To the north and south of the fort were civil settlements along the road to Cologne and Neuss.
In c.161, it was destroyed by a large fire, probably after the squadron had, together with the First Legion Minervia, been transferred to the east, to fight against the Parthians. From now on, the defense of this sector of the limes was based on Burungum (Haus Bürgel), which was just two hours away.
However, the site was, on a smaller scale, reoccupied, during the Gallic Empire (260-275), apparently by inhabitants of the nearby town. This fort was later rebuilt on a smaller scale, was used by a military unit in the fourth century, and was still used by a Frankish lord in the mid-fifth century.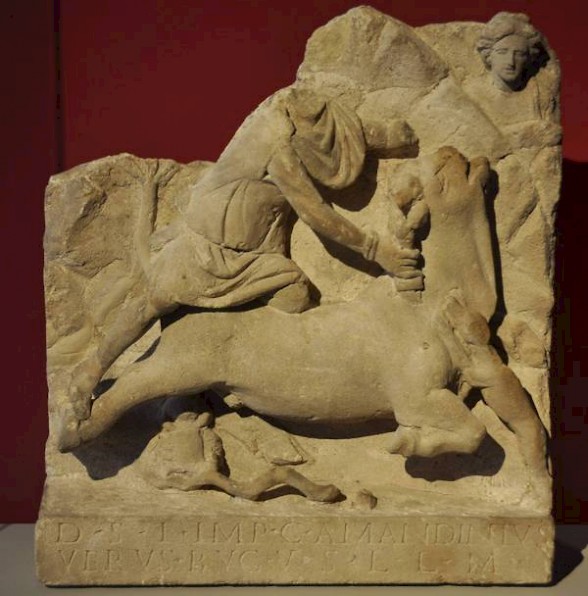 The main road through the village, the B9, is exactly on the site of the ancient road from Cologne to Neuss. Very old Frankish tombs, probably from the third century, were found near the church of Saint Michael; a villa was identified in Nievenheim (5 kilometers northwest of Dormagen); and an underground sanctuary of Mithras, built after 161, was discovered in the Weingartenstraße. The relief of the god, killing the bull, must have been made by a great artist. Another discovery with religious significance is a dedication to the nymphs.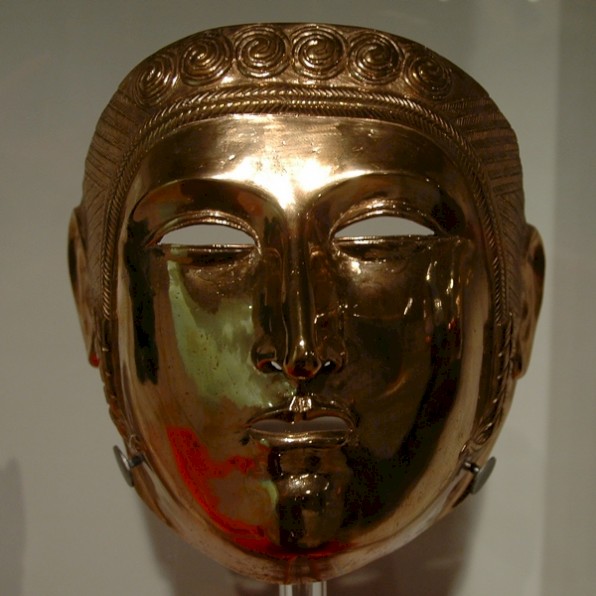 Today, hardly anything is visible, although the architect of the parking garage on the site of the southern gate was clearly inspired by the ancient fortress. In the center of Dormagen, near the town hall, some replicas of ancient objects are displayed. Many finds are now in the lovely Rheinisches Landesmuseum in Bonn.
Literature
M. Gechter, "Das römische Kavallerielager Dormagen", in:

Archäologie im Rheinland 1994

(Köln 1995), 85-87
M. Gechter, "Das spätantike Kastell Dormagen", in:

Archäologie im Rheinland 1997

(Köln 1998), 93-94
Thanks...
... to S. Karcher