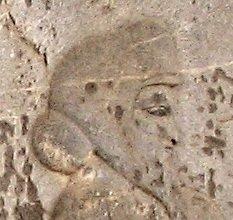 Nautaca is mentioned only a couple of times in the ancient sources and because we have hardly any information, there is no real discussion about its location in the satrapy of Sogdia, modern Uzbekistan. It must have been somewhere on the road from Bactra, the capital of Bactria, to Maracanda (modern Samarkand). Perhaps it was near the river Kashka, where the road was joined by the route across the "Iron Gate" of Derbent to modern Termez. The exact location, however, is not known.
Archaeologists have found the remains of ancient cities on several places. The often assumed identification of Nautaca and Shakhrisabz is possible, but nothing more.
In the summer of 329 BCE, the Iranian leader Spitamenes arrested the last Achaemenid king of Persia, Bessus, and jailed him in Nautaca. Here, he was handed over to the Macedonian officer Ptolemy. A couple of weeks later king Alexander the Great captured the city and bought new horses. It was the logical place, because Nautaca was probably the city of the "All-Iranian race course" mentioned in the sacred books of the Zoroastrians. The name Nautaca may have been derived from taça and nava, "nine races"