Ilion or Troy: town in northwestern Asia Minor, famous for the legendary Trojan War, in which a coalition of Mycenaean warriors captured the city of king Priam.Homer's Iliad deals with an episode from this war.
Besik Bay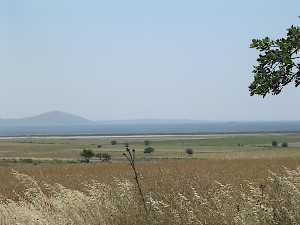 For centuries, the bay that today is known as Besik Bay, was one of the harbors near Troy. Winds could prevent ships from entering the Hellespont, and this bay, which may have been known to the ancients as "Harbor of the Achaeans", was the perfect place to stay and wait.
To the north of this bay, colonists from the isle of Lesbos founded a settlement called Achilleum. The name suggests that the Lesbians believed that the hero was buried nearby. A plausible candidate is the giant tumulus on the southern plain of Troy that is called Sivritepe. It was believed that the heroes of the Trojan war were buried in these artificial mounds. There were other candidates, however.
Kesik Tepe (the Demetrius tumulus)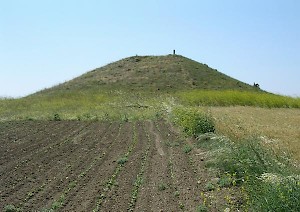 Kesik Tepe, also known as the Demetrius tumulus, is the most impressive mound on the Trojan plain, and is close to the site of ancient Sigeum. The Roman author Arrian of Nicomedia writes in his Anabasis that Alexander the Great arrived in Asia near Sigeum and sacrificed to Achilles when he was on his way to Troy. This suggests that in the fourth century BCE, Kesik Tepe was regarded as the tomb of Achilles.
Kum Tepe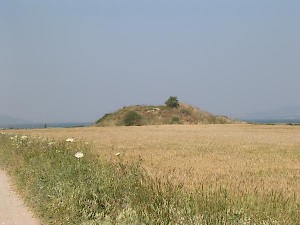 Another tumulus, very close to the entrance of the Hellespont, is called Kum Tepe. Taking Homer's description of the Trojan plain literally, the first excavator of Troy, Heinrich Schliemann, believed that this was the tomb of Achilles. Philostratus also seems to imply that this mound was recognized as the Achilleum (at least in the early third century CE), although his words can be read as evidence for Kesik Tepe as well.
Üvecik Tepe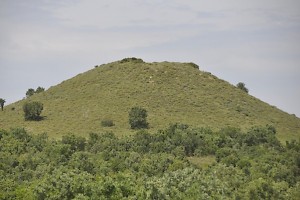 South of Troy, along the road to Alexandria, one would see the tumulus that is now known as Üvecik Tepe. This funeral mound was more recent than the others: it is the tomb of Festus, a favorite of the Roman emperor Caracalla (r.211-217), a great admirer of Achilles. Festus died during an imperial court visit to Troy in 214 CE.