Lycia: the mountainous southwest of Turkey.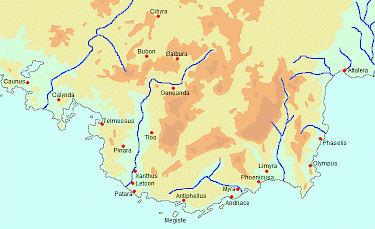 Independence was never recovered and Lycian culture was now disappearing. The latest known Lycian inscription was written in the fourth quarter of the fourth century. When the Persian Empire collapsed in the late 330s, the Lycians did not become autonomous again: they were conquered by Alexander the Great, who marched through the country in the winter of 334/330. There was some resistance, but Alexander's local commander, Nearchus, put an end to it.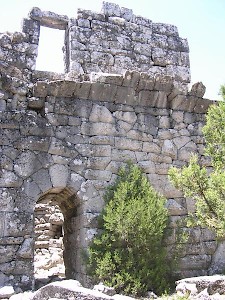 A brief list of foreign rulers dominates the next stage of Lycian history: after the death of Alexander in 323, the country was successively ruled by his general Antigonus, by Ptolemy I Soter of Egypt, by a brother of Cassander, and finally by the son of Ptolemy, Ptolemy II Philadelphus, who firmly established his power in 275. The Ptolemaeans ruled over Lycia for almost a century, but in 197, during the Fifth Syrian War, the Seleucid king Antiochus III the Great took power. However, he lost the Syrian War against the Romans, and in 188, the Senate gave Lycia to its ally Rhodes.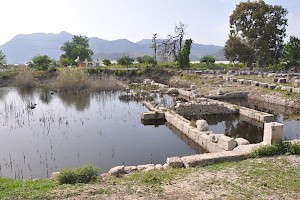 The Lycians hated their knew master, and united in the Lycian League. According to Artemidorus, as quoted by the geographer Strabo of Amasia, there were twenty-three member towns, divided into three classes.note[Strabo, Geography 14.3.3.] Every small town had one vote; the larger towns could hold two votes; and the cities of Pinara, Tlos, Xanthus, Patara, Myra, and Olympus held three votes. Judges and other officials were elected from the towns in the same proportion. The Romans soon reverted their decision and granted Lycia its independence in 168, but the League continued to exist, for the first time as an autonomous nation after a century and a half.