Relief of a Magian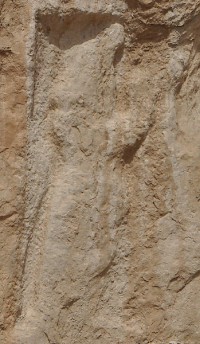 There are several minor monuments at Naqš-e Rustam. A bit west of the Investiture Relief of King Narseh is a minor relief, which is best visible in the early morning light. It shows a man with a cap, whose arms are raised up, as if he is praying.
This type of relief is also known from Dukkan-e Daud and Sakavand, and is usually called a Magian. It was probably made during the last generation of the Achaemenid Empire, in the third quarter of the fourth century BCE.
Next to this relief is a small lion.