Aspendus: ancient city in southern Turkey, best known for its well-preserved theater.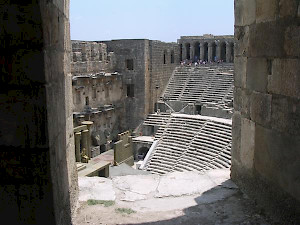 The theater of Aspendus, one of the main tourist attractions in southern Turkey, was a gift to the city by two men, Crispius Crispinus and Crispius Auspicatus, brothers, during the reign of the Roman emperor Marcus Aurelius (r.161-180).
The building was designed by an architect named Zeno. Its forty rows of seats were made of marble. The capacity was about 7,000 people, who could watch a tragedy, comedy, or a gladiatorial contest.